Inflatable booster seat from BubbleBum (closed)
As you know we went on a long trip with the kids last March. We traveled around Costa Rica for three weeks in a rental car. To transport our kids safely we rented a car seat for the youngest one. For our little man I had thought of something else though. He has been sitting on a booster seat from BubbleBum for three weeks.
What an ideal thing it is! Because we are so excited about this product I can now give one away to you. Read on.
Booster seat from BubbleBum
During our trip the kids had to spend a lot of time in a rental car. Since I wanted them to be safe and secure we made some arrangements. For the little girl, just 6 months old at the time, we rented a car seat.
For the little man I bought a BubbleBum booster seat. An inflatable car seat that is super small to carry but still meets the strict requirements of the ECE R44/04 safety standard for children from 3 to 11 years old. Super easy and super safe. We took the car seat with us in our suitcase. (He weighs less than 500 grams after all.) Empty and rolled up it is just a small package that fits perfectly between our clothes and accessories. Once in Costa Rica, we put it in the car and our little guy found it even more comfortable than his car seat at home.
Which I can understand since it is also a soft seat.
Small but sturdy
As I mentioned before the booster seat weighs less than 500 grams. It comes rolled up in a storage bag so you can easily take it with you. The chair is 32 centimeters wide.
Wide enough for children up to 11 years old and narrow enough to fit in even the smallest car. On trips I could easily sit between the BubbleBum and the car seat when I had to give the little girl a bottle. That was also one of the reasons I chose this inflatable booster seat.
It is a small, sturdy product that you can quickly grab when you take a cab on a trip, you can even put it in your bag when you go to the cinema. So your child doesn't have to sit on such a hard booster seat from the cinema or theater. We also find it ideal to use when the little man has to get into someone else's car.
An excellent addition to the spare bag.
Win a BubbleBum booster seat
Since we are so enthusiastic I can now make one of my readers happy with a Bubblebum booster seat worth €39.95,-. If you want a chance to win this cool prize you need to do the following;
Like Bblogt.on facebook
Leave a comment below this post or below the post on facebook.
Optional; Share the post publicly on your timeline and tag your friends.
This competition runs until Monday, May 9. On Tuesday, May 10, the winner will receive a message.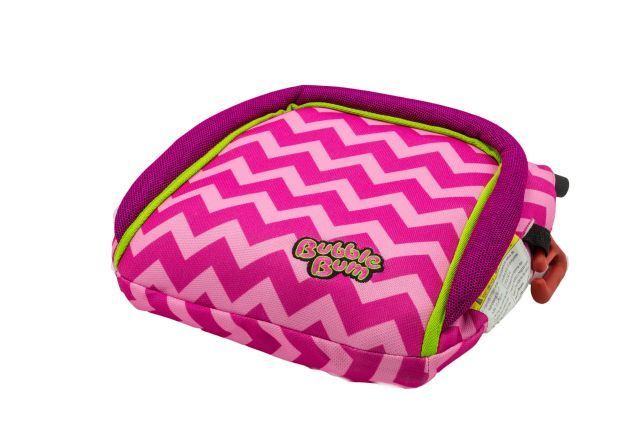 Can not wait and want the booster seat already? Buy it here.
Congratulations, Amanda!
Are you familiar with the BubbleBum booster seat??
♥ ♥ ♥ Fulltime Mama uses affiliate links. This means that if you click on one of the links, we may get a small commission on it. It doesn't cost you anything extra, but it does benefit us.
With these proceeds we can maintain this website. Also, sometimes we get paid for an article or we get a product in exchange for a blog post. Our opinion remains unchanged and honest. For more information you can read the disclaimer. ♥ ♥ ♥