SNAPSTAR: dress-up dolls in a modern twist
Step into the world of SNAPSTAR. Full of fashion, beauty, music, photography and design. With these dolls children learn in a safe way to deal with Social Media.
Download the app to make the most beautiful creations, but also just use your own imagination and play with these dolls.
What is #SNAPSTAR?
#SNAPSTAR is a collection of six social Influencer dolls. They each have their own character and unique sense of style. The girl group that consists of Lola, Aspen, Echo, Yuki, Dawn and Izzy, vlog, blog, take selfies and endlessly change clothes and hair styles and with that they also like to be the center of attention.
Magic photo screen for the most beautiful pictures's
The dolls come with a stand for her to stand against and a Magic Photo Screen, allowing children to do a photo shoot with their favorite doll. The dolls are flexible, feet, hands, arms and legs can move and assume almost any position.
Design your own looks with the #SNAPSTAR Studio app
It is actually very easy. You download the #SNAPSTAR Study app and in this app you first make sure you have your doll in the picture. Then you can take pictures's of your #SNAPSTAR, but you can also use the snapster from the app. You can change the background, your doll's makeup, but you can also make the lips and eyes different or add accessories. With the app you can make the best and most beautiful photos.
And when you're done you save or share the photo with friends and family!
Six #snapstar dolls
There are six #SNAPSTAR dolls. They all have their own image and character. I took the above pictures's with the doll Echo. With Echo you can take wonderfully light-hearted photos! She is a dreamy young lady floating through life with an airy look.
She has the shimmering gracefulness of a mermaid and feels like a fish out of water anywhere. Echo is a hair and makeup pro and her beauty tutorials have made her a superstar on social media. It's no wonder then that all the girls usually prepare at Echo's home! After we installed the app, it was really fun and easy to put on Echo different outfits.
Changing her makeup and background. Echo has her own cell phone with her, something that youngsters can obviously associate with just fine.
Learning to use social media in a safe way
With the #SNAPSTAR dolls your child learns to use Social Media in a safe way. In these times of Influencers and You-Tube heroes, it is not strange that these dolls also have an app. Besides using the app, children can of course also just play with these dolls.
They can use their own imagination and put it into the stories. Extra clothes and accessories can be bought separately which makes the play possibilities, in addition to virtual reality, incredibly large. The dolls are hip, cool and fashionable and because of their story there will always be a doll that appeals to your child.
Enough fun with these dolls. Just because you have to use your own imagination.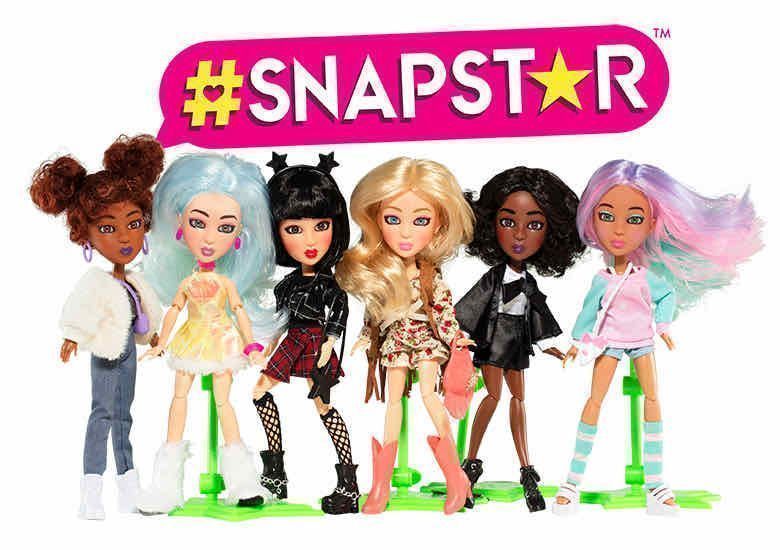 The #SNAPSTAR dolls are suitable for ages five and up.
Read all about the Toy of the Year election here. Also #SNAPSTAR is nominated for this.