Jewelry from Linen and Lime. Special and affordable.
You probably noticed that I love jewelry. Bracelets and earrings I can't get enough of them. When the boys were little, I wore as little jewelry as possible, because with those little gripping fingers they sometimes wanted to break things. But now that they are bigger, I can have fun with my jewelry again.
I always really enjoy discovering new websites and seeing what they all have. Take a look at the jewelry from Linen and lime.
Cheerful clothes and beautiful jewelry
The two little men here at home have more and more of their own opinions when it comes to fashion. They choose their own jeans these days and decide what to wear. They can also be very complimentary to me.
They especially like it when I wear bright dresses and beautiful jewelry. And say this to me. Also with the jewelry from Linen & Lime they were full of compliments.
Jewelry from Linen and Lime
The name of this site made me curious about the webschop. Immediately I noticed the fresh colors you see on the site of Linen & Lime. They have a nice summery feel and make you want to see what's on sale. Linen and Lime stands for hip, handmade and original jewelry. At Linen & Linen you will find a surprising collection of jewelry, beautiful earrings, chic earrings.
With color or gold colored. Rings with big flowers on them. Bracelets with color, pattern and sets. And what do you think of the sweethearts.
Hearts are jewelry with your own photo, design, text. Your creative designs can all be transformed into jewelry.
Children's jewelry
Very nice are also the children's jewelry. From necklaces with a cute strawberry bell, earrings with mushrooms or cute sliders. You can also find at Linen & Lime choose DIY kits. Nice packages to get started yourself
My style
I love to 'dress up' with jewelry. In that respect, I always find it gives me just a little bit more. At Linen & Lime I could eat my heart out. I chose earrings with a surprising twist. Earrings that look like pearls from the front, but have very surprising pendants at the back button.
Since I have been wearing them, I get a lot of compliments. I was also looking for a bracelet that would fit my thin wrist. I shouldn't wear bracelets that are too big or wide because it doesn't look like it. I then actually always look for bracelets with an extension chain.
This bracelet I finally chose is very subtle and looks great on my wrist. On linen and lime you will find many more choices in beautiful chic bracelets and cheerful bracelets.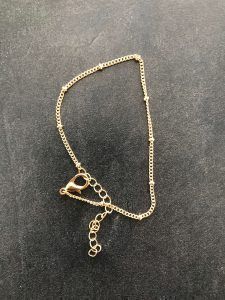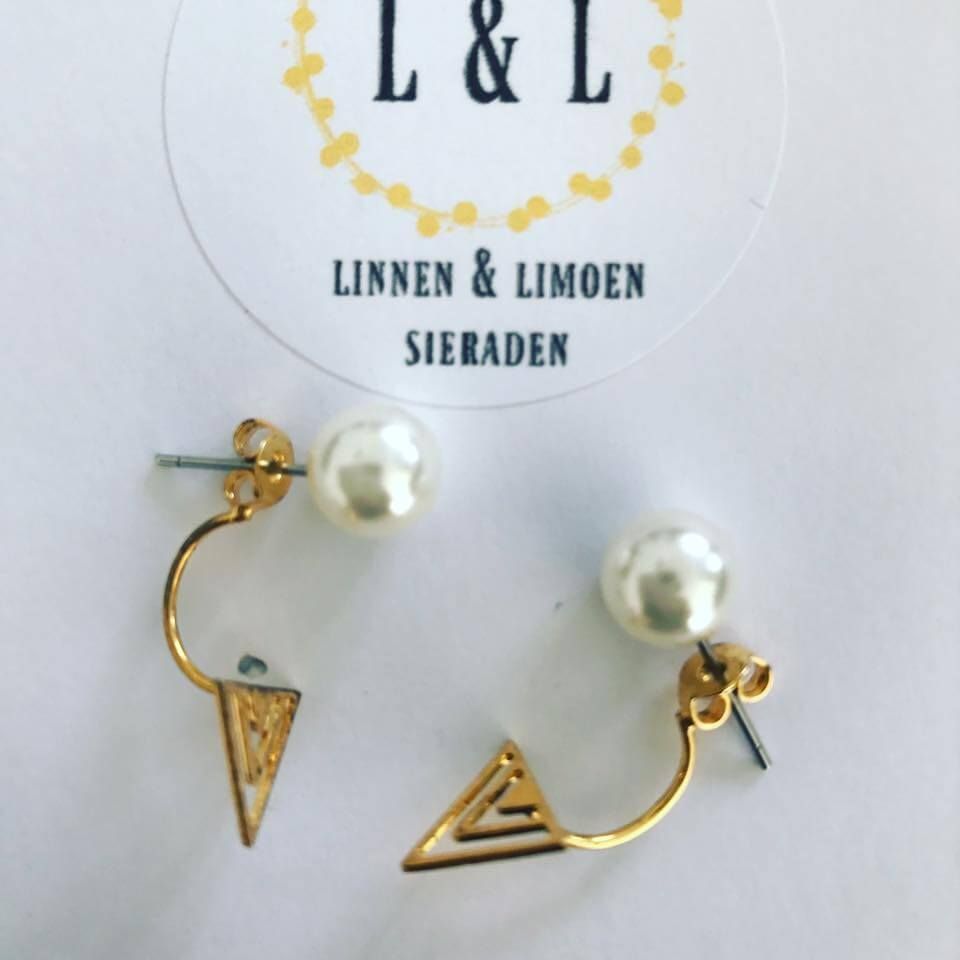 Workshops at Linen & Lime
You can also come to Linen and Lime for workshops organized by owner Marieke For example, a glass jewelry workshop. But also a children's workshop for a children's birthday for example. Linen and Lime is located in Ghent (Belgium)
Discount code
Curious about the jewelry of Linen and Lime, be sure to take a look at the site and shop with 10% discount. Enter the following code when ordering: vk15mb