Super Mario Party – Nintendo Switch
Super Mario Party releases this week* for the Nintendo Switch. With 80 all-new mini-games to play and plenty of game modes, this is a party game that brings people together. Why is this really a game to get into the house.
The Nintendo Switch
Until a few months ago, I knew very little about Nintendo, what this was or how it worked . This changed when we were introduced to the Nintendo Switch and Nintendo Labo. This was then the first time we could build and play with this. The boys were incredibly enthusiastic at the time.
Super Mario Party
The boys are getting older and although they can still enjoy old-fashioned board games, they find online games increasingly fun as well. Now Nintendo Switch comes out with a new game and it is Super Mario Party. The game won the award for "Best Family Game" at this year's gamescom event.
As such, it is a game that is as colorful as it is accessible and can be enjoyed by everyone right away.
A host of game modes
We attended the Super Mario Party and got to play several games here. There is a host of game modes and this makes for endless fun. The advantage is that the games can be played with several people, so some competition is present:
Mario Party: The classic board game mode is back and better than ever! Up to four players move their characters across various game boards to collect the most stars. Taking advantage of new strategic elements such as character-specific dice. Plus brand new mini-games and surprising events that can dramatically change the course of battle.
Toad's Kitchen Room: Here you'll find unique multiplayer minigames that let you party on any table – no TV required! In some mini games, you can even combine two Nintendo Switch systems. With a copy of the game each, to double the fun.
Mariothon and Online Mario: Play series mini games with friends in your neighborhood in Mariothon. Or battle against other players and friends remotely in Online Mariothon. If you play online, you can voice chat with registered friends via the Nintendo Switch Online app for cell phones.
Wild Waters: A four-player cooperative mode in which players must work together as a team to navigate a raging river. Can you reach the finish in time?
Beatboss: Shake the Joy-Con controller and swing during a series of musical mini-games.
Nintendo Switch
Super Mario Party is the latest title in a wide range of games that everyone can enjoy on the Nintendo Switch, Nintendo's unique console that you can also play on separately from TV. The Nintendo Switch comes with two Joy-Con controllers so players can play together immediately, making this a perfect system to enjoy anytime, anywhere and with anyone.
One hundred titles of game offerings
The games offering for the Nintendo Switch includes hundreds of titles for all tastes and experience levels, including Super Mario Odyssey, Mario Kart 8 Deluxe, and the unique building, playing and discovery experiences of Nintendo Lab. There's another new Nintendo Labo and it's the vehicle pack, which lets you build a car, plane and submarine. The boys tried everything and were especially excited about the car and the plane.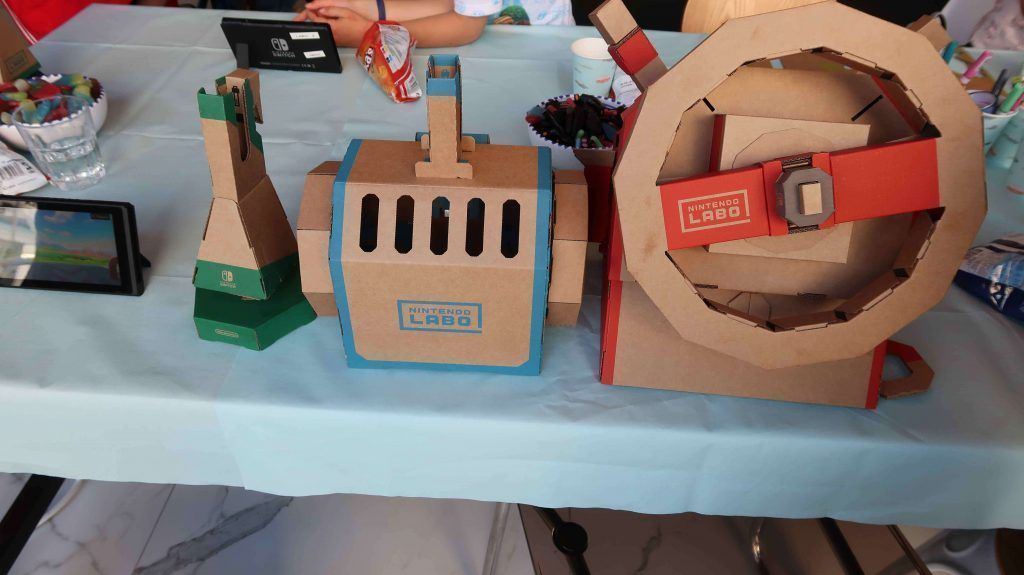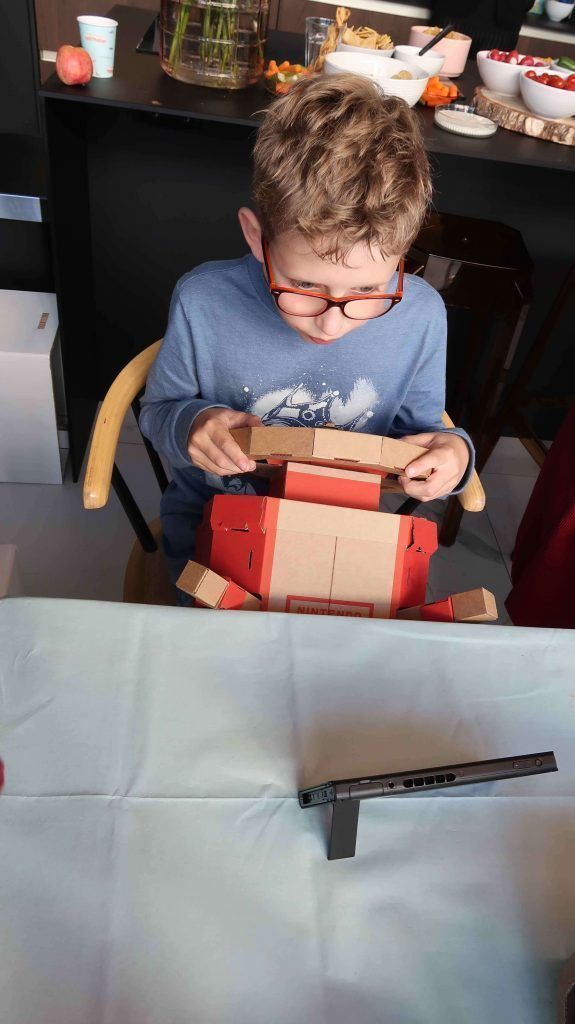 The boys are excited
But the most enthusiasm was for Super Mario Party. And although I myself don't have much with computer games, I too did enthusiastically. The three of us played a series of minigames and what fun we had.
You use the Joy-Con controller to make the moves and this is hilarity all around. Thanks to the clear explanations, the children were also able to play the games by themselves.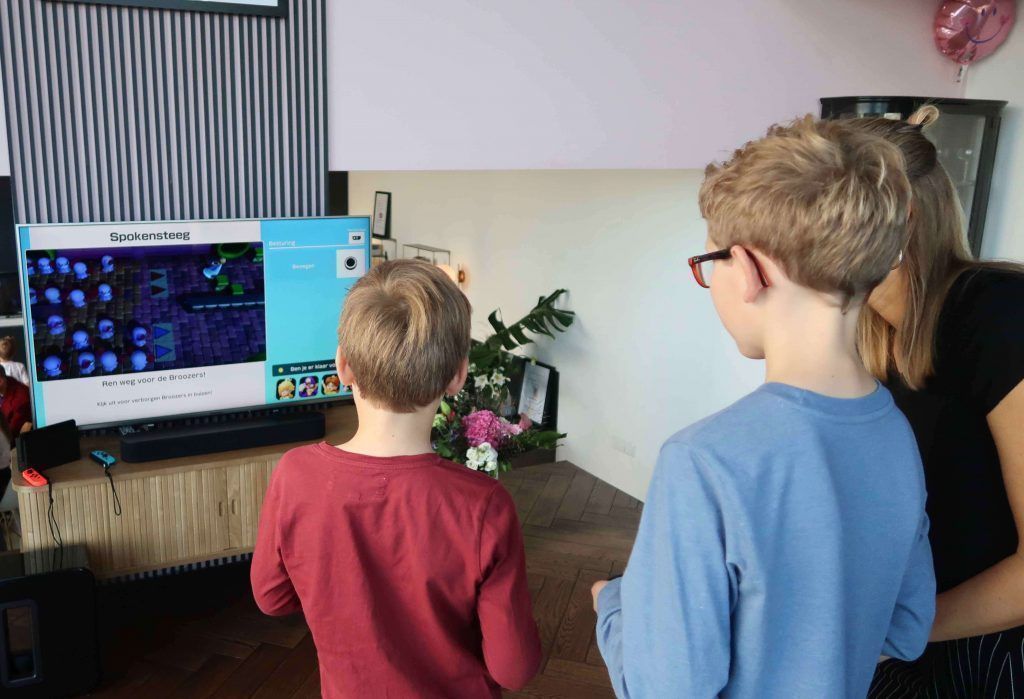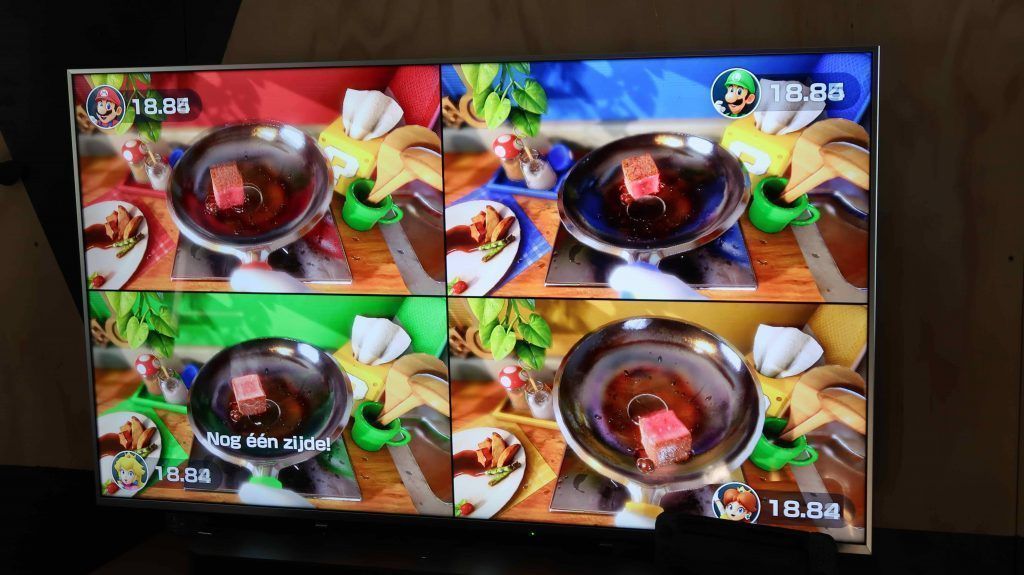 Sonos for clear sound
Well the invitation wasn't just for Super Mario Party. but also from Sonos. Sonos is known for its wireless speakers and home sound systems. Earlier this year, they introduced the Sonos Beam, taking the world of sonic content – or movies, music, audiobooks, podcasts and video games – bringing it even closer for young families. Sonos Beam is the smart, compact soundbar for your TV.
Not only does it offer premium sound for TV and music, it is also the ideal solution for enjoying the games on your Nintendo Switch even more.
Beautiful design
Personally, I love the design of the Sonos Beam. It's sleek and stylish. In the process, the sound of the Sonos Beam, as well as the other Sonos systems that were here, is superb.
When you watch TV, it's sometimes like being in the cinema.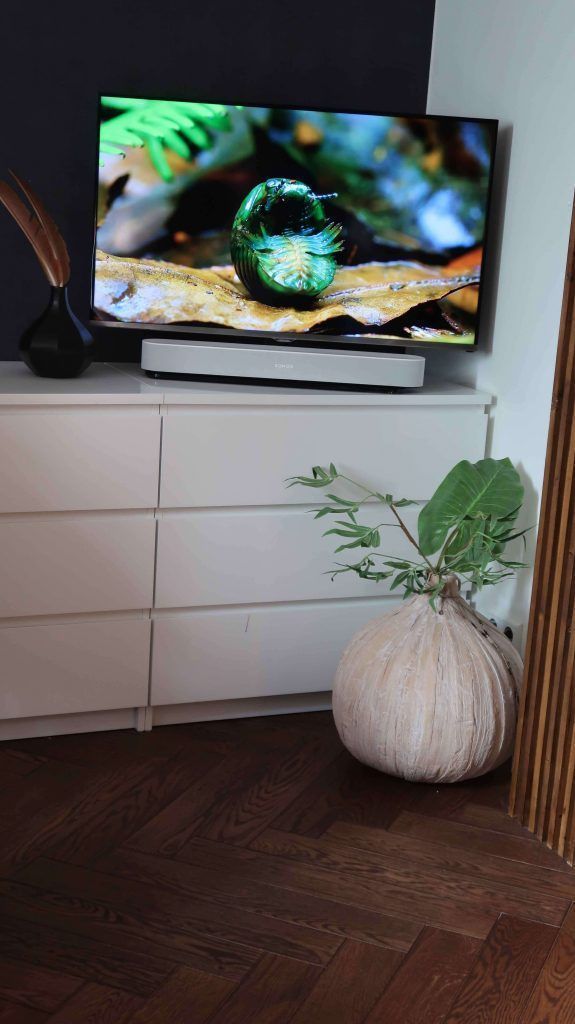 Both the boys and I, came home excited and actually have our wish list ready already.