September inspiration for a Bullet Journal
September in my Bullet Journal has become a nice sweet colorful page. With pink and lots of stickers. Need inspiration for your weekly spread?
Take a look.
September is my Bullet Journal
My Bullet Journal is really my diary, I make the spread a few months in advance so I can fill it in when needed. September is the first month after the summer vacations and here it is with lots of appointments. From school, but also the orthodontist and dentist.
I really like to work ahead and put these appointments in here on time.
September is pink
I used to grab Pinterest and look up ideas, I don't do this anymore. These days I grab my Bullet Journal, my bin full of stickers, paper and markers and just start. I'll see where I end up as I go along.
I no longer do a whole month overview, including the September spread, because I didn't use this one anyway. That's the advantage when you make the pages yourself, you also decide what you want and don't want in your Bullet.
Stickers full of donuts
I don't know if it's because I always think about my line again after the vacations. During the vacations I always eat more and drink more alcohol, so now I pay extra attention to what I eat and drink. But September became one with many stickers of donuts and cakes.
Filling this up with lots of pink, it became very cozy pages's for this month. almost makes you hungry!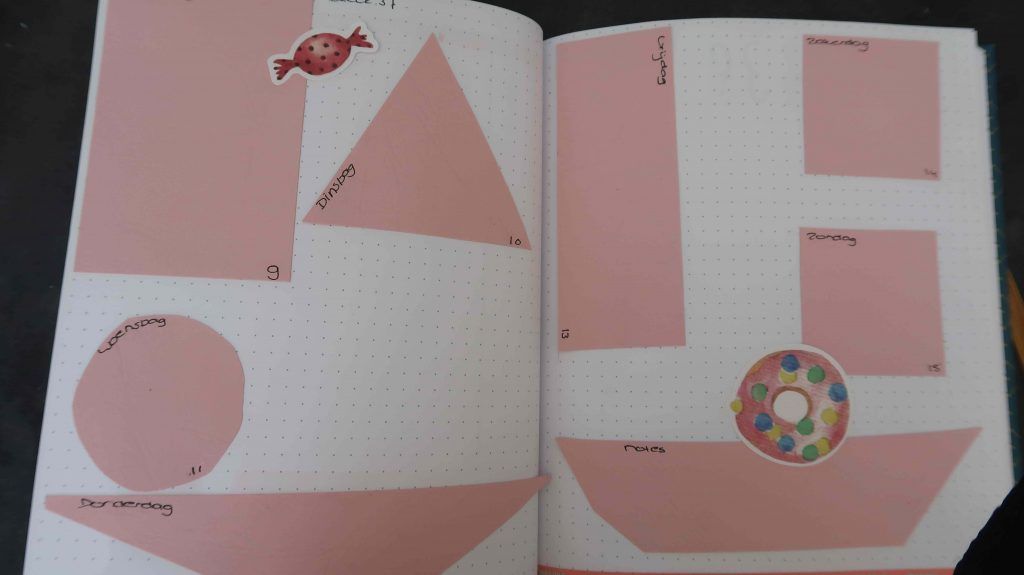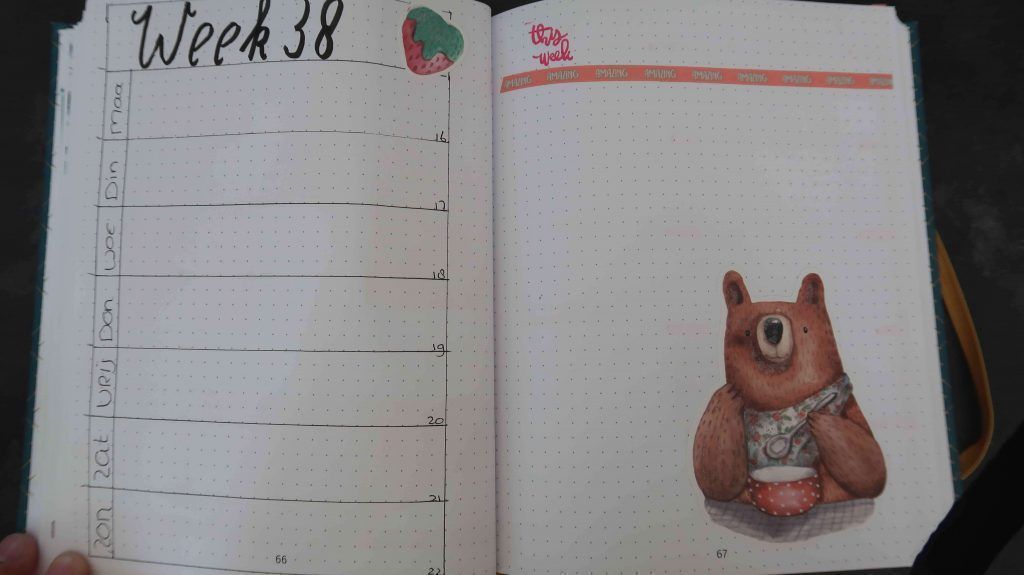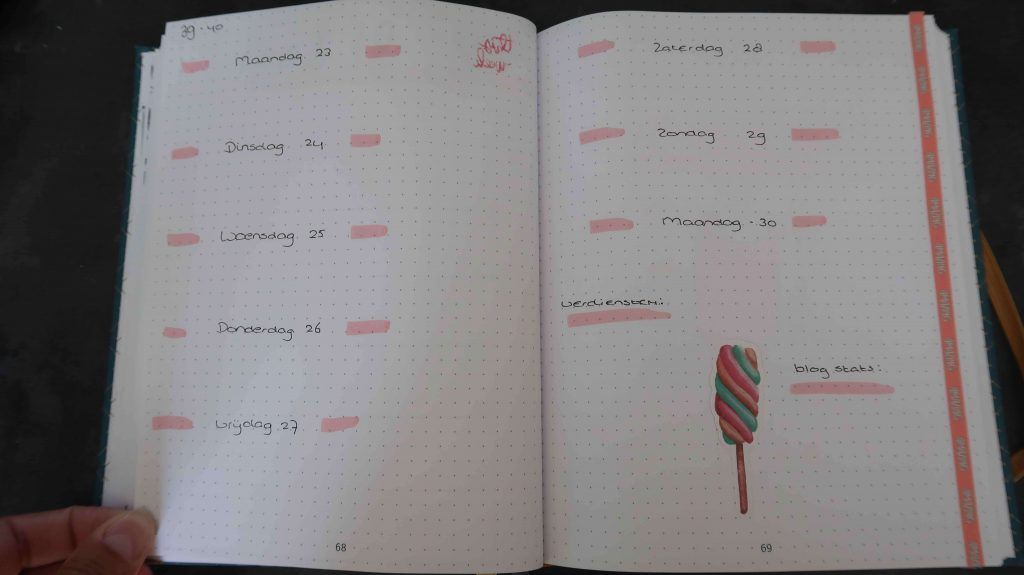 See all the other months
Besides September, all the other months of are on my blog, you can read them here: