Jewelry with a Bohemian dress, from subtle to exuberant
How nice it is to be able to walk around with bare legs, camisoles, slippers and of course bohemian skirts and dresses. But which jewelry to wear with a bohemian outfit and do you choose subtle or exuberant? I share my tips.
Bracelets and the bohemian style
The bohemian style is cheerful, colorful and dashing. You can combine it with accessories like a hat or jewelry. But which jewelry to wear with a bohemian style?? There are of course different styles. You can go for subtle and classic with a 14-karat gold bracelet and gold earrings.
But I also like to go lavish with multiple colorful bracelets and necklaces.
A bohemian lifestyle
Because that's the beauty of the bohemian style. You can wear and choose what you want. And maybe that's why I love this style so much. Just because you can combine so nicely with jewelry. I always wear jewelry, gold bracelets and earrings, silver or gold necklaces, rings and a watch are standard with me and really belong to me.
Yet my fascination with bohemian style, has only been for a few years now. Which is quaint considering how much I've traveled and love adventure and nature. But now I've completely switched to a Bohemian lifestyle.
The cover in my closet and jewelry box
Two years ago I started changing my whole closet and put all the black and dark clothes in the back and started buying clothes with bright colors. Maxi dresses and long skirts, garments with color now adorn my closet and my jewelry box is filled with lots of accessories. For example, I now have a motley collection of colorful bracelets, necklaces, as well as subtle gold bracelets, stud earrings and statement necklaces.
This way I can choose what to wear every day and radiate bohemian style. Because even though we may not be able to have the adventures we want, you can still create that bohemian vibe at home, so that feeling is there.
Dresses and skirts in cheerful prints
The bohemian style includes cheerful prints, I myself like to wear dresses and skirts. You can wear it all year round. In winter with a warm cardigan and tights and in summer with bare legs and flip-flops.
Combining clothes with accessories
How can you combine these cheerful, often busy prints in your bohemian clothes with accessories?? As I already mentioned, this can be with a lot of color, but also that subtle of a golden bracelet, anklet or earring can give just that extra touch to your outfit. I like to wear a light pink maxi dress with a 14 karat gold bracelet that I recently received. But of course in the famous Boho style with a feather.
The feather, like the Bohemian style, stands for freedom, strength and connecting with nature.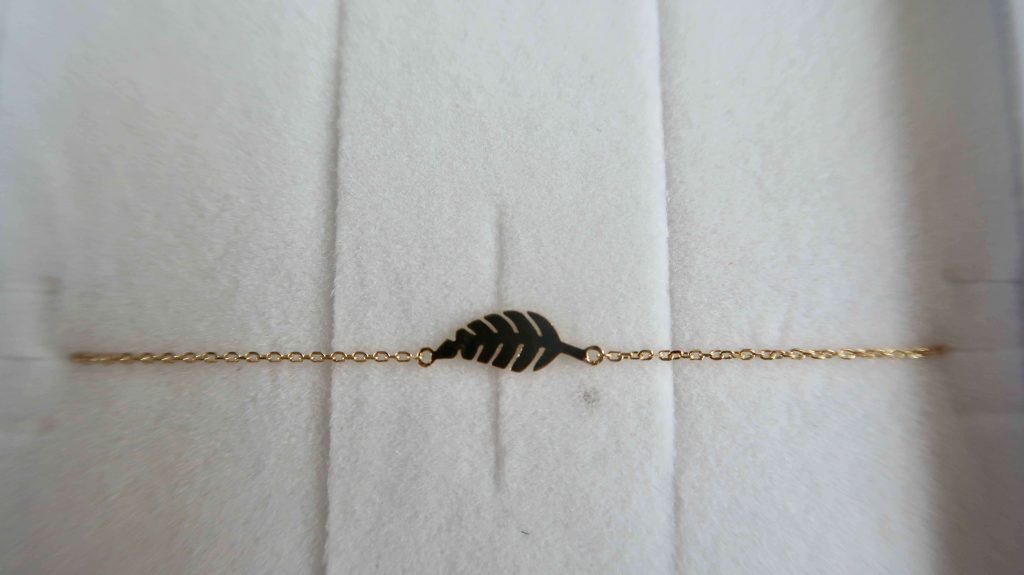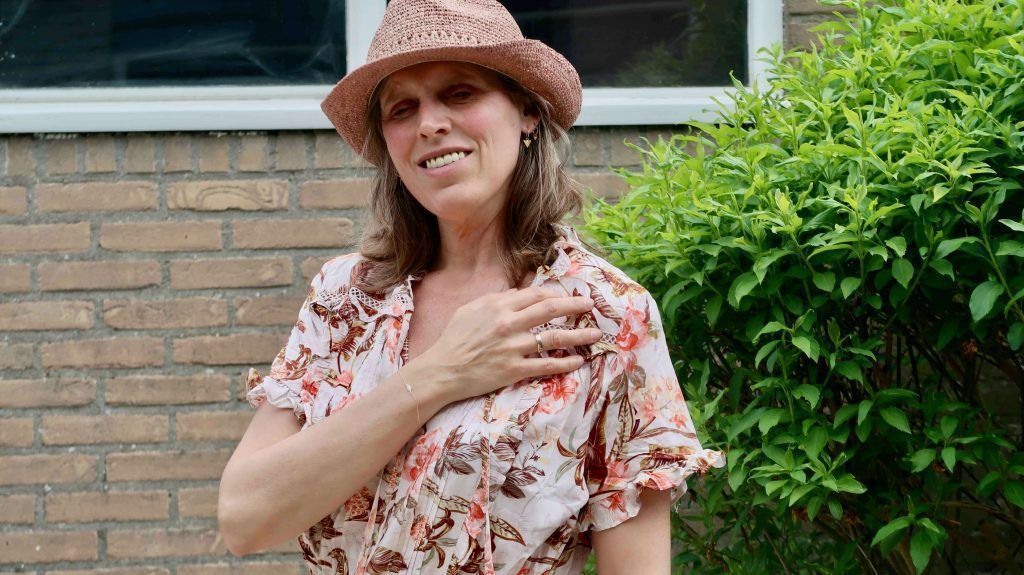 But more accessories is also that bohemian style
With this dress I wear a single gold bracelet, I combine it with cool cowboy boots. And with a Maxi skirt and a simple white shirt, I wear an armparty. Jewelry with different styles.
Lots of bracelets with color that match perfectly with the gold touch and a vintage necklace.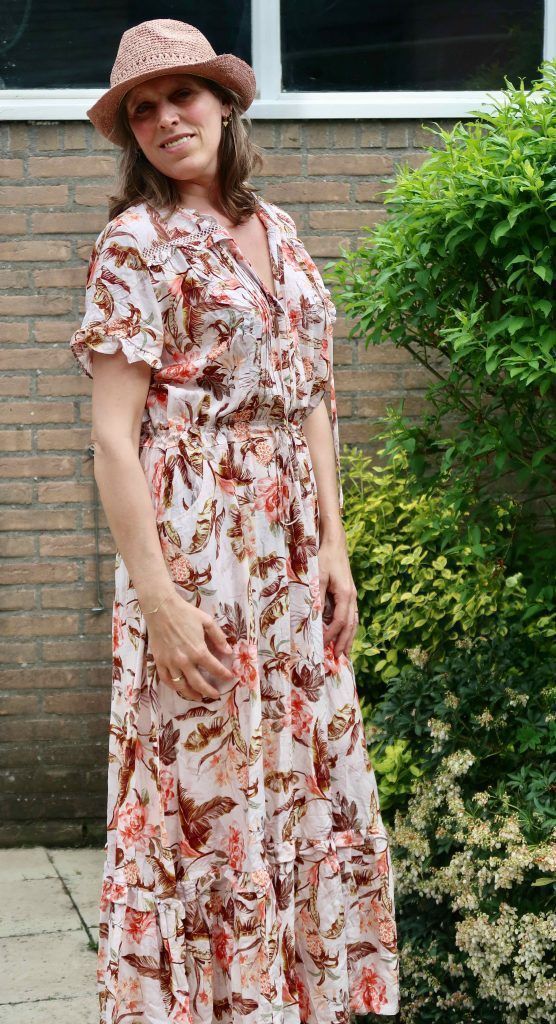 Subtle with just a 14 karat gold bracelet by Isabel Bernard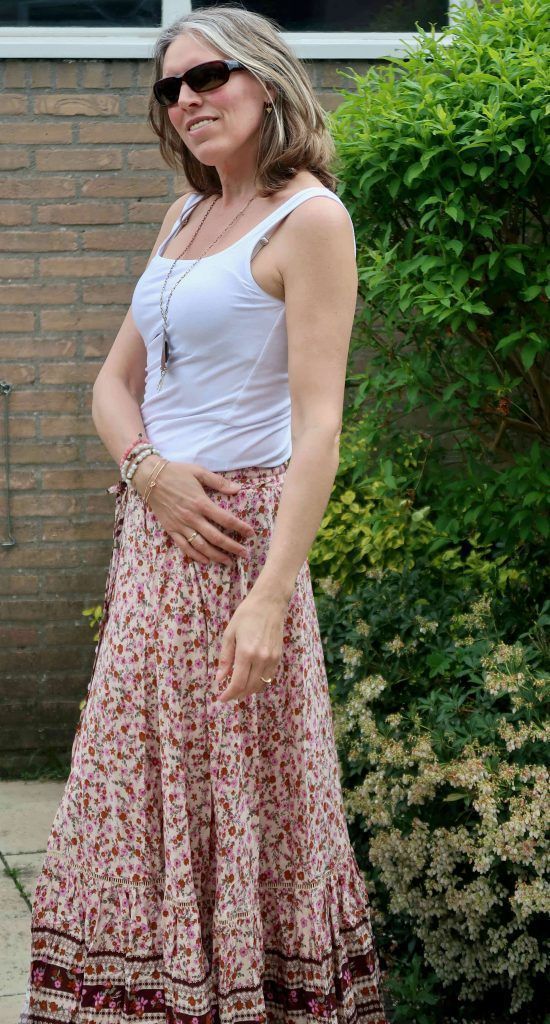 Lavish with an arm party and vintage necklace
Combine it all
The nice thing about bohemian style is that you can and may combine whatever you want. Standard I wear a gold bracelet, necklace and rings. When I wear a more classic dress, I don't add more jewelry to it. However, if I'm wearing a motley collection of colors, or just missing some color, I combine my standard jewelry with a vintage necklace, different bracelets and an anklet.
Whatever you choose, subtle or exuberant, or you combine colors and styles, wear what you like. Radiate your style.