Which kitchen appliances should definitely not be missing in your kitchen
Since I am no kitchenprincess at all, I need a few things in the house to put something good on the table. Thus, in recent years I have treated myself to several kitchen appliances which, for me are really a must have in the kitchen.
New kitchen
A few years ago it was time for a new kitchen at home. We'd lived in this house for ten years and the kitchen was a bit dated. Everything just got old and was hard to keep clean.
We didn't just want a new kitchen, we wanted a whole new layout of the kitchen and more atmosphere in the kitchen. The bar went out, the stove and refrigerator came in a different place. The whole living room looked different.
Six weeks in the mess
Because we demolished everything ourselves, we spent six weeks in a mess, but then within a day there was a whole new kitchen. Every day I'm still glad we did this. By the way, we immediately chose a kitchen entirely to our taste, so with an American fridge, Borreti stove and large hot air oven.
And then I got to look for kitchen appliances.
Kitchen appliances
Because with a new kitchen comes new kitchen appliances. There was a super deluxe coffee machine, but I wanted more. I increasingly bake my own bread and pizza and found kneading very difficult and painful for my hands. I wanted a food processor. To be honest, I was shocked by the huge choice available.
What to choose. There were so many possibilities. In the end I decided to go for a good Kenwood food processor.
This was an excellent choice, as I have enjoyed it for many years now.
Milk Frother
We may have a super deluxe coffee machine, but it no longer froths milk properly. ' In the evening we like a cup of cappuccino, but lately this did not make sense anymore with the whipped milk. The husband recently surprised me with a milk frother and this one is perfect. Every evening we now have a delicious cup of cappuccino.
Tip: use whole milk for the best froth.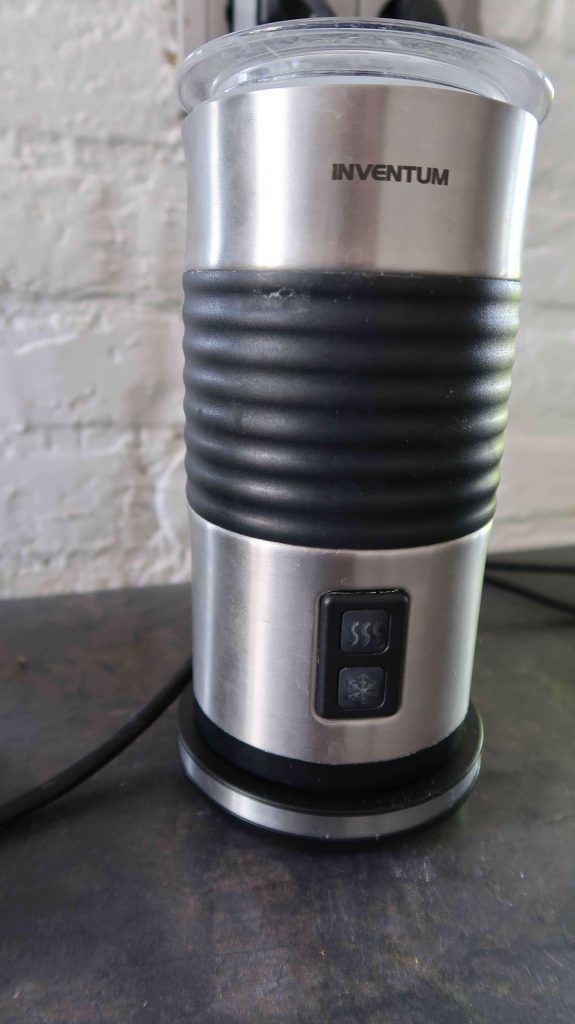 More kitchen appliances
I now have even more in my kitchen that allows me to put tasty dishes on the table and pour delicious tea? Yes! I am choking on kitchen equipment. We recently bought a new set of knives, which I just don't get around to after an incident, and a kettle with three settings.
This is ideal for green tea and for making Matcha tea because I can heat the water on different settings which benefits the tea.