Shoplog the coolest kids clothes at local boutiques
Shopping for the kids is so much fun. Secretly I like doing that online, browsing and comparing and then filling up my shopping cart. The downside of online shopping is that the shopping streets are getting more and more empty. So this time I bought some nice items at Miinto.nl where you store at the cutest local boutiques.
I scored a beautiful outfit for the little girl with her first shoes.
Shopping at local boutiques
It's so much fun, browsing and putting together the cutest outfits. As much as I would love to do that in a brick-and-mortar store, I find that it just doesn't happen that often. My oldest really doesn't like shopping and the youngest doesn't like it as much in the stroller. So when I want to do some shopping I do it alone or I crawl behind my laptop.
The disadvantage of the latter is that fewer and fewer people buy from local boutiques. While those are precisely the hard workers we should store for to ensure their continued existence. Fortunately, there is now a solution for this through online shopping at Miinto.en.
Miinto.en
Miinto.nl is an online fashion platform where local boutiques sell their collections. So you store from home but still buy your products at one of the over 220 affiliated boutiques. By this particular way of online shopping you not only support the affiliated boutiques but the range is also very diverse.
I was immediately excited and got pretty stressed about the possibilities.
Shoplog
After a little poking around the website, I soon realized I was lucky. Everywhere in the stores it is on sale now so I could put together a nice set for the little girl at a great price. I went for a nice shirt in size 80 by Name It, a children's clothing brand that always makes me very happy.
The clothes fall well, are supple and always remain beautiful after intensive washing and frequent wear.
There I found a matching skirt, also from Name It. I think I will save this set for her birthday in a month.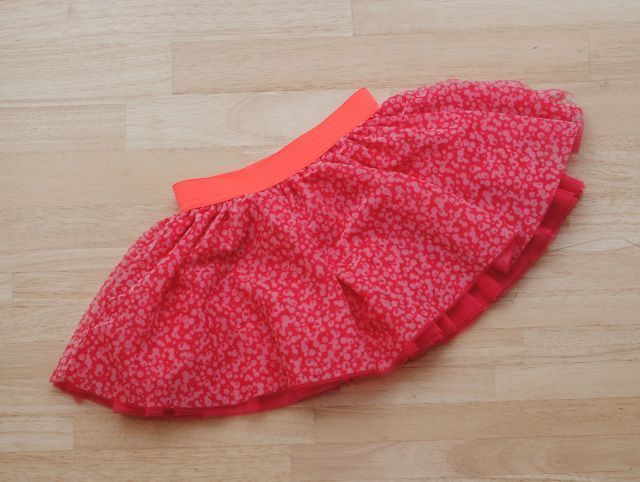 Both items came from the same boutique and I received them the very next day. Very nice, such a fast service.
I also bought the first real shoes for the little girl. Madam is a big lady but has very small feet. So finding shoes that look nice, stay put and are not too big is quite a challenge.
Until I came across Miinto.en found these cute shoes from Shoesme. Blue espadrilles with a flexible sole and elastic at the back. The shoes came from another boutique but you don't notice that during the ordering process.
I received this package the next day as well.
In short, I definitely recommend shopping at local boutiques through Miinto.nl.
Shopping at Miinto.with discount
Are you excited and do you want to store from the comfort of your couch?? Then I have a great discount code for you. When you enter the following code when you order you will get 10% off your order;
Bblogtmiinto10
The code is valid until August 8, 2016. I wonder what you buy for yourself.
Do you love online shopping?? Did you know Miinto.en al?
♥ ♥ ♥ Fulltime Mama uses affiliate links. This means that if you click on one of the links, we may get a small commission on it. It costs you nothing extra, but it gives us something.
With these proceeds we can maintain this website. Also sometimes we get paid for an article or we get a product in exchange for a blog post. Our opinion remains unchanged and honest. For more information you can read the disclaimer. ♥ ♥ ♥